Heat Tracing Control
More Information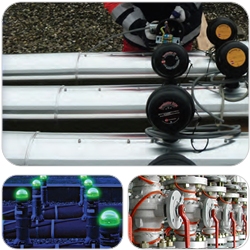 temperature control units and thermostats
All electrical heat tracing systems need temperature control. For energy-saving reasons self-regulating heating cables should also feature temperature regulation.
Controlling a trace heating circuit can be as simple as a mechanical thermostat. Frequently, more sophisticated control and monitoring requirements are necessary.

We offer a wide range of measuring and regulating technology which meets the ever increasing requirements on quality, accuracy, energy saving and safety.

The features of our temperature control units and thermostats are a high controlling quality, fast commissioning, user-friendliness and versatility.
View Products
Browse our catalogues & add products of interest to your "enquiry list" or
contact us
to discuss your requirements.
Listing