Signal Conditioners
More Information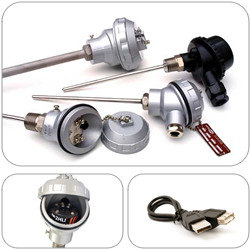 temperature transmitters: head-mount & DIN rail, isolated & non-isolated




Isolated transmitters protect the electrical instrumentsby eliminating ground loop effects and reduce substantially the undesirable interferences and instabilities in sensor measurements.
When multiple thermocouples are interfaced to multiloop controllers or PLCs, ground loop problems arise with ungrounded T/C and isolated transmitters MUST be used.
The range of Define Instruments temperature transmitters features fully programmable head & DIN-rail mount transducers powered by USB.
View products!
Browse our catalogues & add products of interest to your "enquiry list" or
contact us
to discuss your requirements.
Define Instruments TM-2HL & TM-2HLI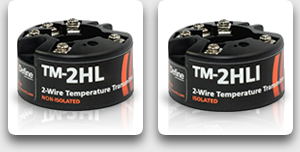 non-isolated
specifically designed for RTD and thermocouple temperature applications
2-wire in-head design
mount transmitter
has a 4-20mA current output
USB programming is hassle free
no calibration or power supply is required
>>
Define Instruments TM-2DLI & TM-4DPI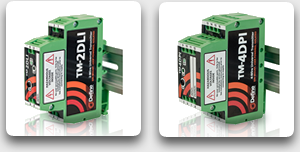 versatile 2- and 4-wire transmitter
accepts a wide range of standard input types
outputs at 4-20mA
USB programming is hassle free
TM-4DPI can also be used as a very effective signal converter or signal isolator as it can be programmed for any combination of input and output signals


>>
Technical Details of Signal Conditioners:
Temperature Transmitter
using USB cable for programming

Adaptor connections
to the temperature transmitter with RS232 cable

Transmitter dimensions for DIN-mount

Transmitter dimensions for Head-mount




Contact us to discuss your requirements View standard products & get a quote






[feedback]