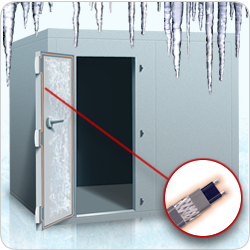 Common challenges in the refrigeration industry include the unwanted build-up of ice and condensation.
For efficient and desired temperature maintenance and freeze protection, Thermon heat tracing cables are typically used on freezer door panels as well as on critical components in refrigeration plants, cold rooms, and commercial freezer cabinets.
Advanced applications involve the heat tracing of:
Liquid receivers to maintain refrigerant liquid temperature for optimum system efficiency.
Oil separators to prevent liquid refrigerant returning to the compressor by maintaining it as a vapour.
Suction line accumulators to assist boil off and ensure that the refrigerant remains as a vapour back to the compressor.
System Overview
Typical refrigeration plant using heating cables on key components: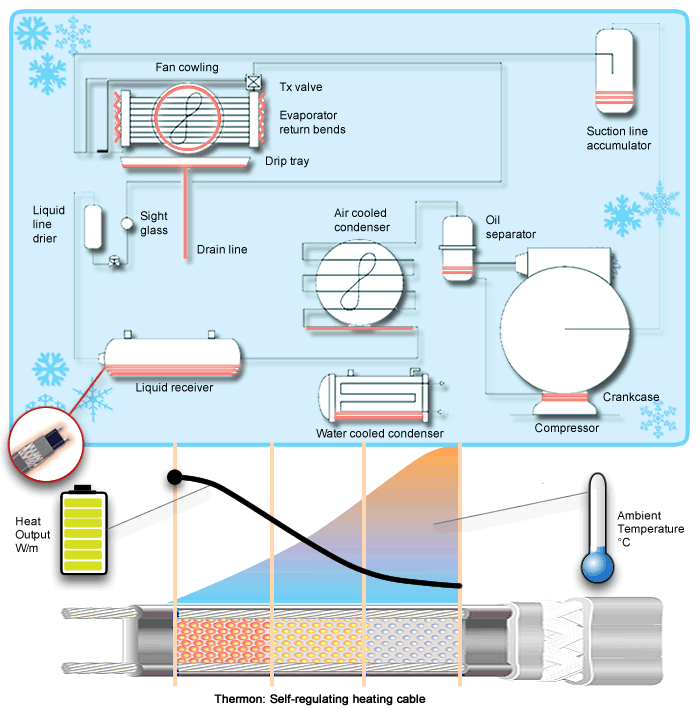 Self-Regulating Heat Output
Thermon's heating cables together with a complete range of components have been specifically designed for low temperature use in the freezer industry.
The Self Regulating design renders the heater burnout proof particularly at 'cross-overs' as the output will vary over its entire length depending on ambient temperature.
Heat Tracing Selection Guide
Thermon offers a comprehensive range of low temperature, self-regulating heat tracing cables for efficient freeze protection and process temperature maintenance required by the refrigeration industry. Our heating cables operate on 240Vac power supply and low voltage designs are available on request.
Thermon's recommended trace heating cables are flexible, allowing quick installation and catering for bends and turns.
The durability of our cables is such that they require little or no maintenance. These heating cables are suitable for both wet & dry applications as well as for use on metallic and plastic surfaces.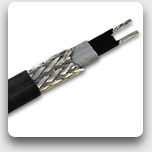 Self-regulating up to 66°C
Power Output:
20W/m at 10°C
Narrow profile: 10.5mm wide and 5.5mm thick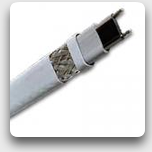 Self-regulating up to 65°C
Available Power Outputs:
16, 33 or 49 W/m at 10°C
Cable dimensions: 13.3 wide & 6/6.5mm thick (avail. with or without

polyolefin

outer jacket)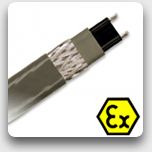 Self-regulating up to 65°C
Power Output:
9, 15, 25, 32W/m at 10°C
The recommended cables type BSX and RSX 15-2 are approved for use in ordinary (nonclassified) areas and hazardous (classified) areas. Our factory also offers pre-terminated heaters specifically for use on crank cases & condensate drains: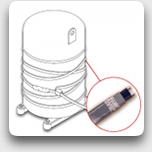 Prevent compressor burn-outs!
No thermostat required
Extend the life of the compressor by keeping the
oil at a safe operating temperature.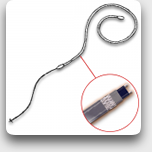 Complete and ready to use
for freeze protection on condensate drain lines.
No controlling thermostat is required.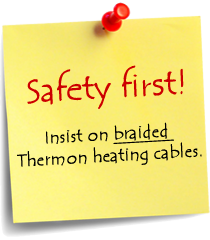 Did you know?
With safety as our main priority, Thermon does NOT supply any heating cable without braiding.
Self-regulating heating cables with braiding - for your protection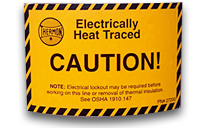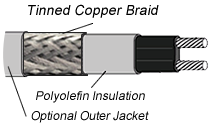 The braid provides mechanical protection, as well as a low-resistance grounding path ie. an earthwire.
This can, for example, prevent any accidental cutting of the cable which could otherwise have led to electrical shock of personnel.
Typical Applications
Heat tracing in refrigeration applications
Cold Room Doors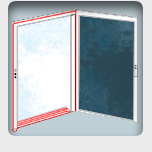 When warm air enters a cold room it will condense and freeze upon contact with a cold surface.
Installing heat tracing cable alongside the door frame (or the sliding door seal) will gently increase the surface temperature to above 0°C and prevent ice formation between the frame and door.
Compressor Crankcase
Formation of refrigerant liquid in compressors may become damaged in the crankcase due to long 'off' periods.
Heat tracing cable may be used to heat up the crankcase to evaporate the refrigerant trapped in the oil. This additional heating is most frequently required in outdoor installations in colder climates.
Drain lines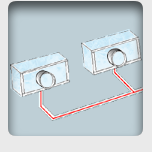 Ice can be prevented from forming in drain lines from drip trays by using heat trace cable.
The heater can be installed by attaching it underside the pipe in one straight run, or spiralled.
For plastic pipes the heater should be covered with aluminium foil tape to assist with heat dispersion.
Pressure Relief Ports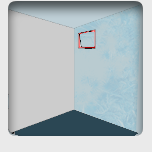 Typically, pressure relief ports or valves equalize pressure when walk-in coolers or freezer doors are opened and closed, and also during the scheduled periodic defrost cycle.
The heat trace cable is used to help keep these areas clear of ice build-up or blockage to enable proper operation, allowing air to enter or exit as required.
Drip Trays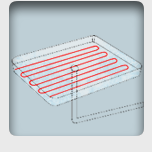 Drip trays collect water droplets from evaporator coils during defrost cycles.
Ice formation can be prevented by attaching heat tracing cable under the tray or within the tray.
Fire Protection Sprinklers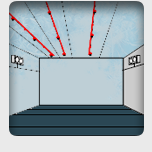 Exposed pipework and fittings installed in cold rooms require heat tracing to prevent freezing.
Choosing the most suitable cable for this application would be dependant on the cold room temperature, pipe size and insulation thickness.
Frost Heave Prevention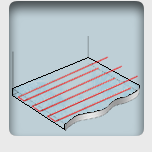 The underlying layer of freezer floors can withstand cold temperatures if the ground temperature drops below freezing.
Should water be present in the underlying freezer floor frost heave will occur causing a formation of cracks that could damage the foundation slab in severe cases. Heat tracing cable can assist in preventing this from occuring.
Thermon' self regulating heating cables
The self-regulating heat output of the cables varies in response to the surrounding temperature. Variations in the ambient temperature are automatically compensated for along the entire length of a heat traced pipe.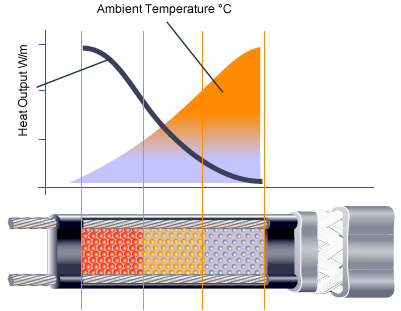 Related Products
Related Products
Find more information and request a quote on other products in our portfolio - suitable for the refrigeration industry: