Why elements fail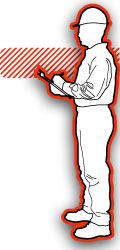 What is it all about?
The focus of the workshop is to assist maintenance staff to select, install and maintain heating elements. The course is aimed at reducing downtime and improving efficiency of heating processes.
Outcomes:
Participants will gain insight into Infrared heating, convection heating and conduction heating.
The different construction and important parameters of different elements will be discussed. Selection criteria, various causes of failure and preventative measures form an important part of this course.
Who should attend?
Machine operators, electrical foremen, setters, supervisors, junior technicians, buyers.
How do I enroll?
Let us know that you are interested in this course by submitting your request below.
We will then contact you with the latest training course dates, cost & payment details. Should you have a group of people all being interested in this course, we can arrange on-site training.