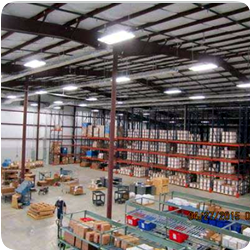 We are pleased to announce the expansion of our new warehouse facility located at our corporate headquarters in San Marcos, Texas.
The new 42 thousand square foot (3,900 m2) warehouse was completed earlier this year and includes a high volume accessory storage area, storage racks, a crating shop, and five loading docks.
Our complete order management team is now located in the front of this warehouse in a new office space, enhancing the efficiencies between order management and logistics.