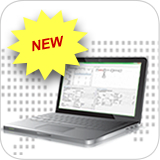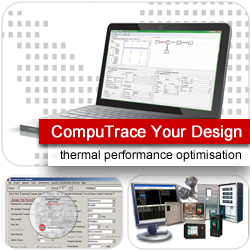 With many years of heat tracing application experience, our design engineers developed a comprehensive yet user-friendly software to create & manage electrical heat tracing systems.
Project engineers can now easily upload application-specific information & download detailed electrical and thermal performance information.
The latest Thermon CompuTrace Design software includes features for specific applications such as
Electrical trace heating of pipes [DesignSuite]
Electric- & steam-trace heating of tanks & vessels [CompuTrace VT]
Electric- & steam-heating for heated instrument tubing [CompuTrace IT]
Steam tracing on pipes [CompuTrace ST]
In addition to the whole design suite, Thermon also offers the TraceView Network Explorer software - a communication program which centralises control & monitoring of field-mounted controllers.
Thermon's dedicated heat tracing design software