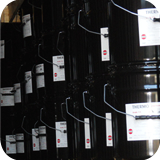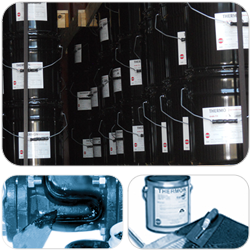 Bond tracer tubing to long pipe runs, irregular surfaces or tank walls
Thermon's range of heat transfer compounds (also known as "heat transfer cement") provides efficient thermal connection between tracer and process equipment.
By eliminating the air cavities, heat is transferred into the pipe or tank wall through conduction as opposed to convection.
A single tracer using the cement has the comparable performance of three to five bare tracers.
Whether bonding tracer tubing to long pipe runs, valves and pumps, or tank walls, there is a product specifically designed for every application.
Thermon designs & manufactures both steam tracing & electrical heat tracing systems for the application of external heat to pipes, tanks & instrumentation.
Today, we incorporate an extensive line of heating, measurement & control components - focussing on optimising the customer's cost of ownership & plant efficiency.
This article also features in the August/ September issue
of the African Petrochemicals Magazine.
Contact us to discuss your requirements View products & Get a Quote