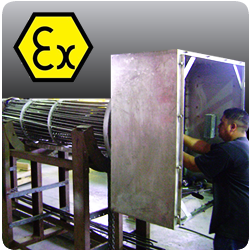 In 2010 unitemp was contracted to refurbish 5 MEG heaters (flange heaters, heater bundles) to boil off mono ethylene glycol during gas transfer in a refinery.
The client requested improvements as the old elements were prone to leaking.
The refurbishment involved disassembly of the bundle, reworking the flanges and replacing the heating elements.
Immersion Heaters
Browse our wide range of standard immersion heaters & get a quote or
contact us
to discuss the requirements for you specific Heater Bundles.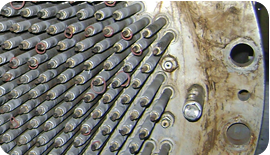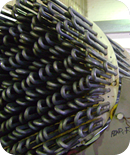 The Challenge
Improved sealing
Hazardous environment
Moisture proofing of element seals
Safety features to prevent over-temperature hazard
Solution
We designed and manufactured all electrical heater bundles. Special compression fittings were used to seal the elements.

Large diameter elements with low Watts density and thermostatically limited sheath temperature were installed for safety.

The project was completed successfully in 2013.

submitted: