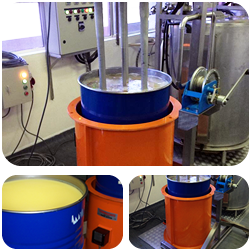 Drum heater for palm & soft oils supplier - LMK Thermosafe:
A supplier of palm and soft oils was able to increase capacity and flexibility in production due to efficient heating from Thermosafe induction heaters.
In their bakery line, Thermosafe induction heaters are being used to heat drums of lecithin, an additive used in the manufacture of a special butter type cooking oil. The lecithin needs to be carefully heated to a pre-selected temperature for optimum viscosity, and must then be introduced to the final mix at accurately controlled flow rates.
Erratic or inaccurate heating could have devastating (and costly) effects on the additive as well as on the final product itself.
The Thermosafe induction drum heater is well-suited for this task.
Drum & Container Heaters
We offer a wide range of flexible heating jackets for various drum capacities & immediate bulk containers + induction drum & base heaters. Browse our catalogues or contact us.
The heater is placed in position over the drum. There are no hot spots, no flames, no exposed heating elements, and no fire risk. These safety features are highly appreciated by all staff at the facility.
This heating process is also safer for the product. Its heating effect is uniform, infinitely controllable, and will not degrade the contents of the drum through overheating.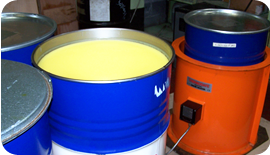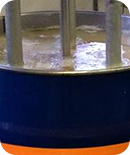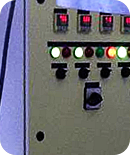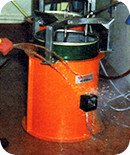 The production facility also uses an effective method of ensuring an accurate mixing rate.

The Thermosafe heater and the drum containing the lecithin are mounted on a load cell which guarantees accurate flow measurement, far more efficiently than the usual flow meter device. The load cell is linked to a microprocessor control unit which enables production staff to accurately pre-set temperature levels and flow rates.

Thermosafe induction heaters are the only drum heaters available certified for use in explosive atmospheres (Zones 1 & 2). IP66 enclosure protection allows for hosing down and use outside.

submitted: