Thermon USTL: T/C type K, Pt100 Sensor with 4-20mA Transducer
Stock Code:
SKU: product options
Thermocouples Type K and Pt100 Sensors with 4-20mA transducer. available for various temperature ranges & dimensions. Standard head type"KN";


Temperature in industry has a direct impact on the quality of the product being manufacture and the energy used by the process.

Resistive thermal devices (RTDs such as Pt100s) are temperature sensors that exploit the predictable change in electrical resistance of some materials with changing temperature.

Thermocouples (T/C type J, K, T….) are temperature sensors that are made of 2 dissimilar metals and produce a millivolt signal in proportion to temperature.
Temperature range of sensors

Operating temperature limit of sensor cables

PVC insulated cable: -40°C +100°C
Teflon insulated cable: -250°C +250°C
Glass fibre insulated cable: -40°C +350°C
Mineral insulation sheath: up to 1100°C
(can be higher using special alloys)
Accuracy of Thermocouples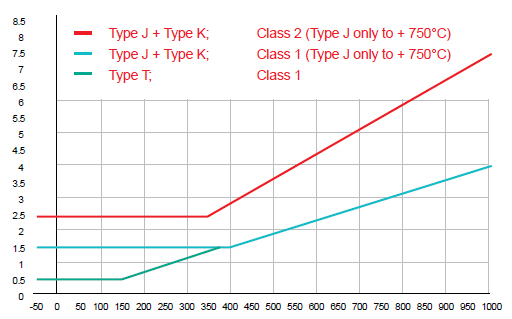 Accuracy of Pt100 sensors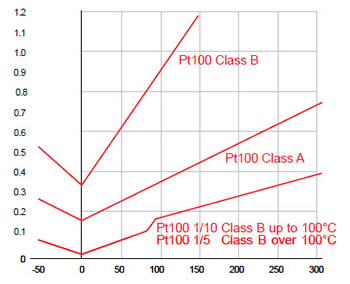 | | |
| --- | --- |
| Accuracy class | 2/ A |
| max. Temperature | (specify) |
| Cable Length | (specify) |
| Head Type | KN |
| Remarks | welded fitting 1/2" BSP |
Below is a list of tags that have been applied to this product. Clicking on a tag will display a list of all products with that tag applied.