Thermon RSK: Thermocouple + Barrel Adapter, small diam.
Stock Code:
SKU: RSK-BGY0311A-00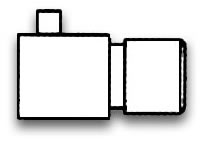 Thermocouple sensor with small diameter barrel adapter.
Custom manufactured in Cape Town. Wide range of standard designs - especially suited for the plastics & packaging industry.

Application example: Heating Elements + Control Components on Plastic Blow Moulding Machines

The purpose of a temperature control loop is to maintain the process temperature accurately at a determined level. A control loop typically consists of

All parts in the control loop are essential and need to be selected, installed and set up correctly.

We supply both replacement components as well as engineered turnkey solutions to match your specific requirements.
For more information and to get a quote for the components illustrated in this control loop, please follow the links on top of the product images.
Below is a list of tags that have been applied to this product. Clicking on a tag will display a list of all products with that tag applied.